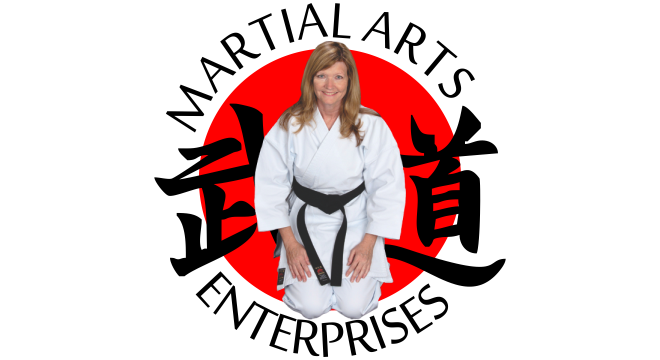 Martial Arts Enterprises, (MAE, Inc.), is a company dedicated to promoting martial arts, martial artists, martial arts schools, businesses and organizations and those who work in action entertainment. Our websites include martial arts resource websites, directory websites, action entertainment websites and a martial arts video website. We are also in continuous development of our online martial arts training website.
We provide all kinds of information about martial arts on our resource websites. USAdojo.com provides information about traditional, sport, and reality based martial arts including martial arts systems and styles and biographies of instructors from around the world. This site has a Martial Arts Training Center with articles relating to training in the martial arts. It has a Learning Center with information about systems and styles, articles about studying martial arts, a media area with martial arts books, magazines, DVDs, and Living Lessons offering articles designed to help us think and grow as martial artists and people. You will also find a martial arts related a dictionary, as well as vocabulary and word pronunciation information. Our Instructor's Center has a Who's Who in martial arts section and offers information for martial arts instructors on running a martial arts business, teaching martial arts, and shares available curriculum's that can be added to a schools current curriculum. The Learning Center also has a section on Dojo Medicine which deals with avoiding and treating martial arts related sports injuries. Our Safety Center offers information on self defense with tips and more on how to stay safe under all kinds of circumstance We also offer information about anti-bullying, senior safety, the legal aspects of self defense and so much more. Or News Center  covers news, events and more related to the martial arts.
Another of our websites is Martial Arts Entertainment and it covers martial arts in Film, Television and Radio. MartialArtsEntertainment.com has entertainment news about martial arts movies, documentaries, television, radio and theatrical releases. We cover martial arts entertainment related activities including conventions, seminars and events. Our Who's Who in the entertainment industry includes professional stunt performers, action actors, action directors and action choreographers as well as those who are working their way into the industry. We offer information about job opportunities, casting calls, and more.
FightCon.com, our video website (like YouTube), is populated entirely with martial arts videos.
We believe that Perfect Practice Makes Perfect so we are continuing to develop our online training website, the University of Martial Arts, (universitymartialarts.com).
The Martial Arts Schools & Businesses Directory (FindADojo.com) is an online directory created for martial artists, martial arts enthusiasts, and those who want to become martial artists. Here you will find listings of martial arts schools, businesses, organizations, events, and so much more. The Martial Arts & Action Entertainment Directory (BreakIntoAction.com) is an online directory for action actors, stunt performers, directors, writers, crew or anyone working in the action entertainment industry. You can list action entertainment related biographies, academies, businesses, organizations, job opportunities, events and more.
Martial Arts Enterprises owns and operates:
USAdojo.com
MartialArtsSchoolsDirectory.com or FindADojo.com
MartialArtsEntertainment.com
MartialArtsEntertainmentDirectory.com BreakIntoAction.com
FightCon.com
UniversityMartialArts.com
LearnTheSword.com